2008 Land Pride FDR1672
$1,895.00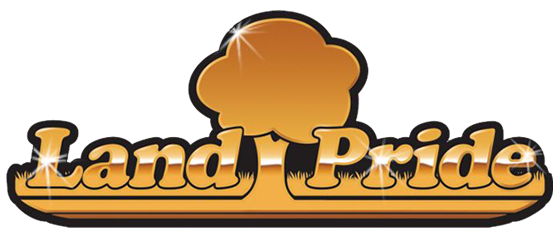 ---
FDR1672-3
Location
Nord Outdoor Power Corp.
Overview
---
Dealer Insights
Mower is a 72" 3 Blade Rear Discharge Finishing Mower. Don't miss out on this used unit.
Description
Keep grass out of unwanted areas. The Land Pride FDR16 Rear Discharge Grooming Mowers are designed and built with the homeowner in mind, to provide high productivity and excellent cutting quality on well maintained lawn and turf surfaces. These mowers are adapted for category 1 attachment and operation on 15- 30 hp compact utility tractors. They are offered with 48", 60" and 72" rear discharge cutting decks, which makes them well suited to meet the mowing needs of home and estate owners alike. These rear discharge cutting decks will provide a superb quality of cut and superior clipping distribution when grass is cut on a frequent basis and ground conditions are not wet.
Key widths: 72"
Gearbox HP rating: 15 - 30 HP to cover a wide array of tractors.
Rear discharge: The wide, even dispersal of grass leaves a fine thin layer directly behind the mower, vs. a possible windrow to the side. Keeps grass from blowing in unwanted areas. Easier to mow around objects.
Deflectors: Built-in to throw material down, as well as forcing thrown objects down.
Clevis type lower hitch points: Allows for easy hook-up by being able to remove pins and back into clevises.
Floating 3-point: Top and bottom hitch points float up and down which allows the mower to float over uneven terrain.
Roll formed front on leading edge of deck.: 3/16" roll formed front deck edging for greater strength and impact resistance.
Frame-over-deck design: Frames takes stress out of deck by supporting it.
3/16" Deck thickness: Heavy deck material to aid in overall strength and longevity. Reinforced spindle mounts.
Lower hitch points adjust in and out: Accommodates many tractor configurations by adjusting in and out.
Hard rubber tires: Hard rubber tires are sandwiched between the rim halves, bolted in and can't go flat. Roller bearings allow for a long life.
Choices of Blades: Low, medium, high-lift, or mulching blades are available to match customer needs and specific applications.
Blade overlap: 1" blade overlap assures no skipping in tight turns.
High Blade Tip Speed: 72" = 18,130 fpm: For cleaner cutting and better dispersion of clippings.
Heavy-duty roller bearings & 1 3/8" machined spindles: Roller bearings for smooth running and quiet operation, 1 3/8" machined spindles for durability, balanced performance, and accuracy. Cast iron housings for added protection and durability.
Top greasing spindles: Assures top bearing gets grease. No shields to remove.
Single B-section Kevlar belt: Simple one belt design. Kevlar material adds additional strength.
Vacuum formed ABS belt guards: No scratching, no rattling.
Non-aligned gauge wheels: Rear wheels don't track behind the front wheels to reduce laying grass over.
Spring loaded adjustable idler: Allows for constant and proper tension on belt. Better than adjusting gearbox for belt tension.
Quick Hitch Compatible: Compatible with Land Pride Quick Hitch for easy attachment and removal increases productivity.
Top Hitch: Top hitch has two hook-up points which allows greater lifting leverage for smaller tractors.
Driveline hanger: For ease in hookup and storage of driveline. Keeps driveline off ground.
Specifications
Maximum HP - Engine: 30 HP
Cutting Width: 72 in.
Overall Width: 75 in.
Height: 34 in.
Length: 69 in.
Weight (Air Tires): 619 lbs
Cutting Height (1/2 in. increments): 3/4 in. - 5 1/4 in.
Deck Material Thickness: 3/16 in.
Blade Tip Speed: 18,130 FPM
Blade Construction -3 ea.: 1/4 in. x 2 1/2 in. x 25 in. Heat Treated Alloy Steel
Blade Options: Standard Blades: Medium Lift, Optional Blades: Low Lift, High Lift & Mulching
Blade Overlap: 1 1/4 in.
Blade Spindles: 1 3/8 in. dia., Cast Iron Greasable Hubs
Discharge: Rear
Hitch: Category l
Lower Hitch: Floating
Top Link: Floating
Castered Gauge Wheels: 3 1/4 in. x 10 in. Solid Rubber
Caster Wheel Spindle: 1 in. Diameter with Nylon Bushing
Drive Train: 540 RPM PTO Cast Iron Housing Gearbox With Beveled Gears, 1:2.83 Ratio Spring Loaded Single V-Belt
Driveline: Heavy-Duty w/quick coupler, ASAE Cat 2
Front Roller: Optional
Quick Hitch Compatible: Yes
Specs
General
Wheel Size

Caster Gauge Wheels: 3 1/4" x 10"
Deck
Deck Size

72 in.
Discharge Type

Rear