2017 Land Pride SGC0548
Call for Price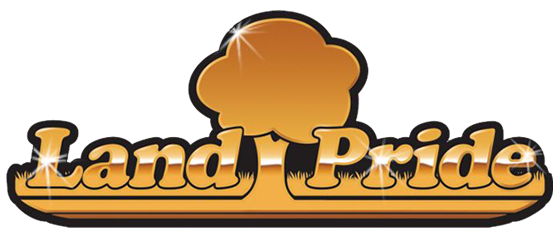 ---
Stock Image
Location
Nord Outdoor Power Corp.
Overview
---
Description
Move brush, clean stalls, lift debris, and so much more with Land Pride's SGC05 Series Claw Grapple. The SGC05 will make chores a breeze. Easily grasp, lift, and move a variety of materials making property maintenance easier and less time consuming.



Our SGC05 tines are manufactured from high-tensile AR400 Steel to make sure it stands up to demanding use. For added strength, the frame is made of 2" x 3" rectangular tubing. And it carries the Land Pride name, so you know quality is built in.



This American-made Grapple features a park stand for easy attach and detach. The 9-3/8" tooth spacing and a 30" jaw opening make this attachment a versatile tool to help you get work done.



The SGC05 Series Grapple weighs in at 156 lbs, only 24 lbs more than the standard BX bucket. With a stated lifting capacity of up to 518 lbs, a BX25D and SGC05 together can lift up to 360 lbs – more than enough to make quick work of the largest jobs.



Land Pride's SGC05 Claw Grapple is designed to fit BX Tractors with Kubota's unique Quick Hitch system or pin directly to the LA203, LA243 and BX25D loader arms. An available Land Pride 3rd function valve accessory kit adds versatility to your tractor and completes the grapple package.
Features
Designed to fit Kubota's BX tractors with front loaders: Easy to attach to Kubota's BX tractor loaders with or without Kubota Original Quick Hitch. A good fit for Kubota BX tractors with front loaders.
Designed to protect hydraulic hoses: Hydraulic hoses routed to prevent pinching.
3/4" Pivot pins: Large diameter pins for extra strength.
Dual hydraulic cylinders: Allows upper claw to grip the material better.
AR400 teeth material: More than double the strength of mild steel.
High volume cage design: Can handle large volume of material.
BX Third Function Valve Kit (Accessory): Can control all grapple and loader movements with a joystick. Provides easy hooking and unhooking of hydraulic hoses at the front of the loader.
Extended Hitch Pins (Accessory): Allows the grapple to be hitched directly to the loader arms without purchasing Kubota's Original Quick Hitch to make the connection.
Specifications
Weight: 156 lb.
Overall Width: 48 7/8 in.
Closed Height: 26 1/4 in.
Jaw Opening: 30 in.
Number of Teeth: 6 Bottom & 5 Top
Teeth Spacing: 9 3/8 in.
Tooth Thickness: 1/4 in.
Working Length of Teeth: 8 3/8 in.
Hydraulic Cylinder: 2 in. x 4 in. x 1 1/8 in. Rod
Maximum Pressure Rating: 2500 psi
Specs
General
Width

48 7/8 in.
Height

26 1/4 in.
Weight

156 lb.